Innovative capacity through joint work on R&D projects in networks and associations, with renowned universities as well as scientific institutes
Since 1992, the R&D department has been working with numerous companies, universities and research institutes to research new technologies and implement them in manufacturing processes.
We have over 25 years' experience with topics such as moisture measurement, UV sensors, capacitive measurement technology, glass-ceramic bonding, ceramic gas-tight feedthroughs, additive manufacturing with glass powder and much more.
Research projects
Glass feedthrough
General
Research projects
Research projects
Sensor technology
Research projects
Glass feedthrough
The Research and Development department supports the glass feedthrough department in the continuous improvement of technology, as well as in the development of new technologies for the production of glass feedthroughs and the individual components required for this. Numerous research projects were carried out, generating further technologies for the processes used in glass feedthrough. These include the insertion of specific materials such as ceramics or titanium, post-processing of the finished glass feedthroughs, such as the application of a bondable gold surface, or alternative fusion technologies.
General
Research projects
Research projects
Sensor technology
Analysis and other services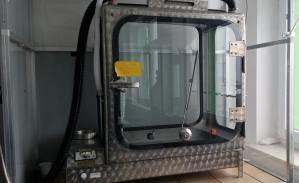 For the simulation of industrial atmospheres, i.e. humid air containing sulphur dioxide, the Kesternich test according to DIN EN ISO 6988 and DIN 50018 is used. Due to a rapid corrosion attack on many metals, a lack of corrosion resistance, pores and weak points of protective coatings can be reliably detected.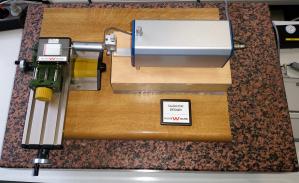 The roughness measuring device WRT-160 (Wolpert, Europe) can be used to measure the roughness of a wide variety of surface structures and to quantitatively record and output almost all roughness parameters. In addition to the feed unit, the unit also has an evaluation unit. An integrated thermal printer enables a quick comparison of several measurements, among other things. The selection of different standards (DIN/ISO/JIS/ASME) enables measurements according to these standards.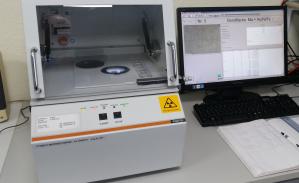 Layer thickness measurement
The coating thickness gauge "FISCHERSCOPE® X-Ray XULM®" is used for highly accurate determination of coating thickness, particularly that of precious metal coatings and coating systems. It is also used for material analysis. In the FISCHERSCOPE® XULM®, the X-ray tube and detector system are positioned below the measuring table. Accordingly, the measuring direction is from bottom to top. This offers particular advantages when measuring small parts with frequently changing geometry such as the smallest housing parts or electrical contact pins.
Dr. Christina Schütze
Head of Research & Development