Application areas for sensor technology
UV radiation is an extremely versatile tool for a wide range of applications
The application areas range from disinfection to hardening.
In principle, the use of UV sensors and UV evaluation units makes it possible to monitor UV irradiance. However, sources of error in the UV system such as decreasing radiation output of the UV lamp, failure of the UV lamp or soiling of the sensor surface can also be detected in this way. With water disinfection, additional contamination on the quartz immersion tube in which the lamp is mounted or a reduction in the permeability of UV radiation due to a deterioration in the water quality is also noticed.
Disinfection of air and surfaces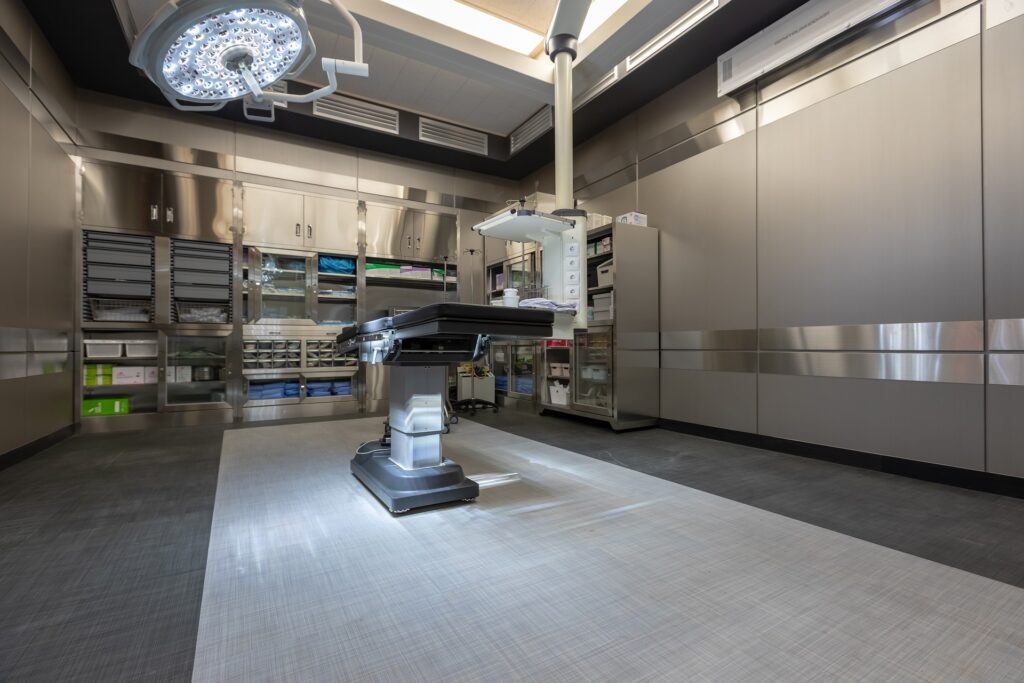 Pollutants, microorganisms (e.g. bacteria) and viruses are only retained by filter techniques of all kinds. Inactivation does not take place. This means that the irregular replacement of filters poses a major risk. The immediate inactivation of viruses and bacteria in the air and on surfaces is the most effective method of room disinfection.
In medical facilities (e.g. hospitals and doctors' surgeries), businesses and schools, permanently installed UV lamps in ventilation systems can be used for pure air disinfection. The room air can also be disinfected using mobile UV systems. The use of such systems is harmless to the people in the room.
Robots can also be used to disinfect rooms with UV radiation. In addition to the surfaces, the air can also be disinfected at the same time. The disinfection robots drive completely independently through the operating environment.
Industrial exhaust air is polluted by aerosols, organic pollutants (e.g. solvents) or odours. This pollutes the environment. Before releasing the polluted and odorous exhaust air into the environment, companies are obliged to clean it.
With the help of UV radiation, odours can be broken down and the exhaust air purified. In combination with natural oxygen, UV radiation generates ozone. The resulting oxidation process eliminates pollutants and odours.
Deposits of residual substances restrict the functioning of the exhaust air system in the catering trade and can quickly ignite.
The formation of grease and dirt deposits in the ventilation systems can be prevented by means of UV radiation and ozone generated by UV radiation. The resulting oxidation process causes cold combustion of the fats and the odorous substances. Preventing grease build-up significantly reduces the fire hazard.
In the printing industry, furniture industry or PCB production, UV radiation is used to cure or dry inks, lacquers, silicones, sealants and adhesives, etc. in seconds. This means that products can be processed immediately. The surfaces treated with UV radiation also become durable, and more resistant to abrasion and scratches.
Is your field of application not listed?
We would be happy to help you develop your solution.